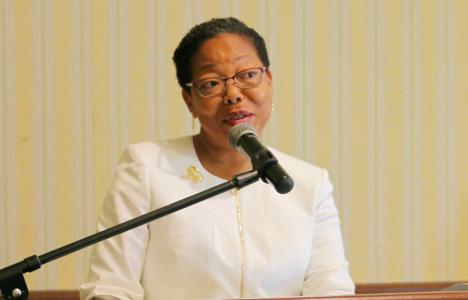 Caribbean Development Bank Recognises Trinidad and Tobago's Potential For Transformative Economic And Social Development. – Patricia McKenzie
The Caribbean Development Bank (CDB), has formally launched a country strategy for Trinidad and Tobago, which proposes financial support of US$436.7 million for the period 2017 to 2021.
CDB's Vice President of Operations, Patricia McKenzie says the Bank recognises Trinidad and Tobago's potential for transformative economic and social development.
She says the programme has been strategically designed to support improvement of the country's competitiveness, promote good governance, and drive environmental sustainability.
The programme of assistance, aims to achieve five primary development outcomes including improved quality of, and access to, education and training; strengthened social protection; increased productivity, competitiveness and economic diversification; improved evidence-based development planning and institutional development; and strengthened environmental management supported by safe and resilient infrastructure.