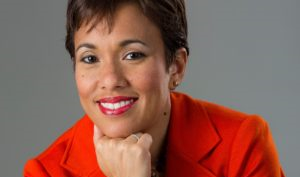 Scotia Group Reporting Net Profit Of JA$2.2 Billion For The Three Months Ended January 2017.
Jackie Sharp Group president and CEO of Scotia Group is reporting net profit of $2.2 billion for the three months ended January 2017. This represents a $250 million increase over the $1.96 billion reported for the same period in 2016.
In her report to shareholders as part of the company's financial statement for the period, President and CEO Jackie Sharp indicated that this improvement represents a consistently solid performance for the company with all areas showing strong growth.
She says as the company continues to execute its "strategic priority" of creating greater convenience at lower costs, Scotia has managed to enhance its service delivery.
Sharp says going forward, Scotia Group will continue to focus on its strategic imperatives at it aims to deliver long term growth and value to its shareholders. BM