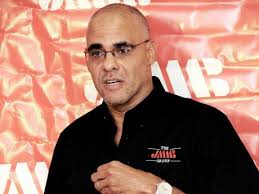 JMMB Group's 55% Jump In Net Profits Attributed To Growth Across All Its Revenue Lines – Keith Duncan
Keith Duncan's JMMB Group has reported a 55% jump in net profits attributed to growth across all its revenue lines such as net gains on securities, net interest income, fees and commission and net foreign exchange trading.
For the nine month period ended December 2016, net profit was reported at J$2.68 billion.
Meanwhile, operating revenue for the same period increased by 30% compared to the same 9 months in 2015, amounting to J$11.06 billion.
According to a release from JMMB, this growth was driven by leveraging market opportunities and increased investor appetite in emerging market assets.