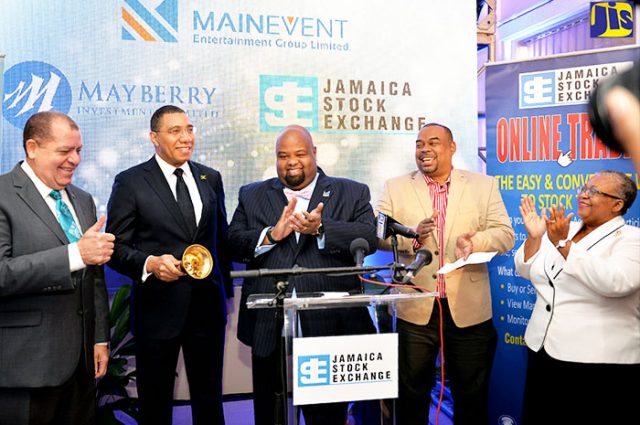 Main Event Entertainment Group Listed On The Junior Market Of The Jamaica Stock Exchange
Solomon Sharpe and Richard Blair's Main Event Entertainment Group listed on the Junior Market of the Jamaica Stock Exchange yesterday.
They are the first to do so since the restoration of the of the tax incentive to the junior market.
The listing follows a successful IPO late last month in which the company almost tripled its expected target of $120-million.
Speaking at yesterday's listing ceremony, Prime Minister Andrew congratulated Sharpe and Blair, noting that the listing is expected to create more jobs and aid in the government's crime fighting efforts by reducing idleness of 'unattached young people'.
Main Event provides rental of entertainment equipment along with signage and associated services.
According to the proposal, the funds raised from the IPO will be used to finance new equipment to allow the company to go after new clientele and expand nationally, as well as provide working capital and to pay the expenses of the invitation.
Photo: JIS