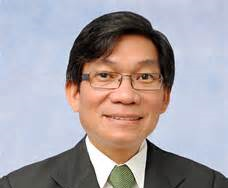 Salada Foods Reporting Mixed Results For 2016 As Net Profit More Than Doubles
Patrick Williams Chairman of Salada Foods is reporting that two start-up subsidiaries Mountain Peak Food Processors (MPFP) and Pimora Company Limited did not meet expectations as losses continued in 2016.
Addressing shareholders in the company's just released 2016 annual report he indicated that for MPFP, which produces the Robert's brand, a $50 million rights issue in the 3rd quarter was taken up entirely by Salada, thereby increasing its shareholding from 80% to 99.8%. This injection provided much needed working capital support which will be used for marketing and repositioning of the Roberts brand.
Salada's performance in the fiscal year in review was creditable and more importantly, indicative of the company's potential his report said.
Earnings Per Share of 72 cents was up on the 40 cents reported for 2015. Net profit at $68.9 million was more than double last year's $31.65 million. Turnover was the highest in the company's recent history at $761.74 million.
The Directors did not recommend a final dividend be paid to Shareholders the report said indicating that in the first quarter of the financial year the Directors declared dividend of 44 cents per stock unit to be paid on December 19, 2016 to all Shareholders on record as at the close of business on December 2, 2016.
A joint marketing effort with local distributor, Lasco Distributors, saw their inventory of Salada products reduced from on average of five month supply to approximately 1.5 months and in so doing providing a stronger platform for domestic sales growth in 2017. Salada also successfully rolled out a new look for its Jamaica Mountain Peak brand and launched the new Low Caff, a 25% less caffeine product.
To view full financial report click HERE