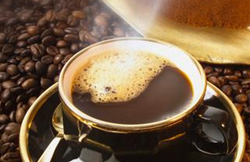 Salada Foods Growth Thrust Sits On Two Primary Pillars: Exports And The Introduction Of New Products.
Overview 2016
The Year can best be described a one of consolidation. Our focused attention on domestic sales, inventory management and relaunching the Jamaica Mountain Peak brand were the pillars on which the year's success was grounded.
The company recorded its highest sales in the last ten years. Shareholder value also improved over the previous year with the Group posting profits of $68.9M, 117% above the previous year.
The synergistic effort with our exclusive local distributor, Lasco Distributors Limited, to reduce their inventory and distribute into the trade was one of our most fruitful achievements. We successfully sold over $100 million worth of Lasco's inventory which will allow for future sales growth in the domestic market.
Export sales represented 17% of total sales, down from 22.8% in 2015. When we moved to a single distributor in 2015, we did not buy back existing inventory from the many small distributors especially in the New York market. This decision impacted our overall export sales, however, going forward, we anticipate a successful penetration of the New York market.
Ongoing rationalization of inventory management including new procurement procedures impacted inventory levels positively. The Group inventory value fell by 17% from $341M to $279M.
Marketing
We successfully rolled out our bold new look for the Jamaica Mountain Peak Coffee brand in both jars and sachets and introduced Low Caff, our 25% less caffeine product, and wrapped it around an effective marketing initiative that is bringing about renewed interest in the Jamaica Mountain Peak brand.
Financial Review
Salada Group after tax profits were $68.9M compared to prior year results of $31.65M. This improved performance was attributed to growth in sales and an improvement in margins.
Total sales for the Group for the year ended September 30, 2016 were $761.7M, $101M or 15% above the $660.4M posted the previous year. Sales growth was driven by increased domestic sales impacted by marketing initiatives in the trade. Margins increased to 33% from 25% the previous year, as concerted efforts to improve margins bore fruit.
Subsidiaries
The group profitability continues to be impacted by the losses in the two subsidiary companies, Mountain Peak Food Processors (MPFP) and Pimora Company Limited. A $50M rights issue in MPFP in the 3rd quarter of the year which was taken up entirely by Salada Foods Jamaica Limited, resulted in Salada increasing its shareholding from 80% to 99.8%. This provided working capital which will be used for marketing and repositioning of the Roberts brand.
Outlook
A growing demand for instant coffee and teas, specifically ready to drink products, are the global trends shaping the hot beverage industry. Other factors influencing the industry are indigenous flavours, health consciousness, price and convenience. Among the 18-35 age demographic, increasing demand for gourmet and fresh coffee beans are the drivers for growth. Jamaica mirrors the global trend with one addition, the increasing demand for cocoa based products.
Our growth thrust sits on two primary pillars: exports and the introduction of new products. Having spent the better part of 40 years honing our skills as a manufacturing company, the seat of these two pillars is the utilization of our manufacturing expertise, which is resident in our DNA.
We will develop and produce several new coffee products within the second quarter of the 2017 fiscal year to capture additional segments of the hot beverage market.
Our cocoa line will be revitalized and will be positioned to appeal to a segment of the youth market.
Our export strategy is geared towards improving sales in New York whilst expanding our distribution in North America through linkages with another large distributor.
The revamping of our various product line packaging will continue as we modernize our Mountain Peak Brand.
Social Media platforms will be used as a part of marketing communication strategy as we actively seek to engage a younger audience.
Management will continue to pay close attention to key areas of the business, operational expenses, product margins and inventory to ensure shareholders value are optimized.
Dianna Blake- Bennett
Ag. General Manager
Salada Foods Jamaica Ltd.
Edited extract from company 2016 annual report
To view full financial report click HERE