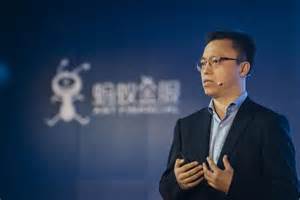 The Marriage Would Provide Greater Access, Security And Simplicity For People Around The World To Remit Funds – Jing
Eric Jing, Chief Executive Officer at Ant Financial, the digital payments arm of e-commerce giant Alibaba announced today that their takeover of US-based MoneyGram has been approved by MoneyGram's board of directors.
Ant Financial with more than 630 million will pay US$880 million for MoneyGram which has over 350,000 outlets in 200 countries including Jamaica.
Ant Financial has a big market share in the online payments industry in China where it competes aggressively with rival Tencent's WeChat payment system.
The acquisition is therefore expected to position the company to extend its lead and expand overseas, as competition grows in China.
Ant Financial, said in a statement that the marriage of the two companies would provide greater access, security and simplicity for people around the world to remit funds, especially in major economies such as the United States, China, India, Mexico and the Philippines.
The takeover by the Chinese group will need regulatory approval from the US Committee on Foreign Investment. The inter-agency committee reviews foreign acquisitions of domestic American assets on grounds of national security.