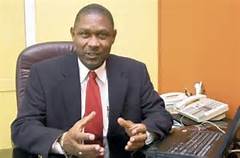 The Forecast Is For Main Event To Get To $6 In 2017 Based On Its 2016 Earnings -Jackson
The Main Event Entertainment Group Limited Initial Public Offering raised approximately J$673 million suggesting strong demand for the entertainment company stocks.
The over-subscription by 1,033 applications for shares in a bull market suggests that the IPO price of $2 is expected to move up fairly quickly after the planned listing of the shares on the Junior Market of the Jamaica Stock Exchange.
Noted market analyst and publisher of IC Insider.com John Jackson is projecting earnings in the order of $100 million for 2017, assuming a 15 percent revenue gain, for earnings per share of 33 cents. Based on this, the stock should more than double in 2017 maybe even peaking at JA$6.