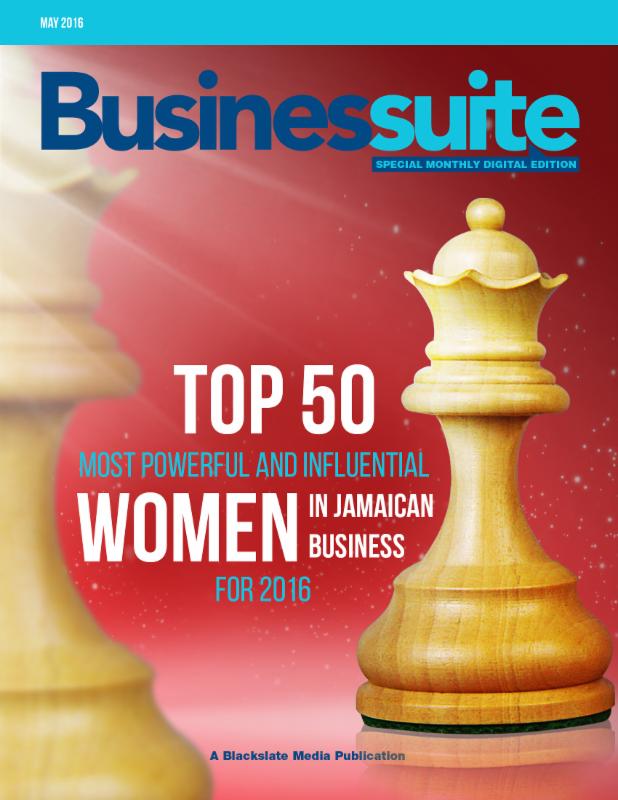 Businessuite Power 50 Women in Jamaican Business for 2018
BUSINESSUITE Magazine's biennial ranking of Jamaica's leading businesswomen provides a unique opportunity to secure an insight into the professional lives and activity of some of the most interesting and inspiring women in Jamaica's private sector today.

How we pick the Power 50

What qualities can adequately describe a woman of power and influence on a national level? She is often described as ambitious, driven, determined, creative, a confident leader and a risk-taker. She allows her passions to order her steps, her gifts and her talents to become her own personal calling card.
Powerful and influential women are thriving in their business lives across Jamaica and so the move by the BUSINESSUITE editorial team to select, based on the format created by FORTUNE magazine editors, the 50 most powerful and influential women was truly a daunting task.
As stated, the selection process for the BUSINESSUITE list of the '50 Most Powerful and Influential Business Women' is based on a general format created and used by the editorial team of FORTUNE Magazine. This includes:
1. The general size (Revenue, Profitability and Human Resource) and importance of the woman's company in the Jamaican economy;
2. The health and direction of the company;
3. The arc of the woman's career and;
4. Societal and cultural influence of the business as informed by key industry insiders and published information
It must however be noted that since BUSINESSUITE Magazine is not privy to the financial statements of some of the companies mentioned, this was not heavily factored into our final listing and placements. Readers are therefore invited to debate and discuss the names and placement of individuals.
March 2018 Issue – Online and Digital
Advertising Space Booking by January 31st 2018
Digital Artwork by February 9th  2018