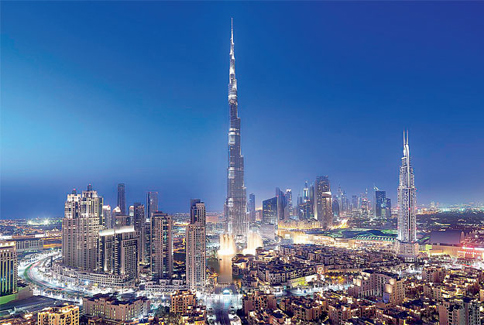 UAE launches US$50 million renewable energy fund for the Caribbean
Abu Dhabi, United Arab Emirates; January 17, 2017: The United Arab Emirates (UAE) today announced a landmark new US$50 million grant fund for renewable energy projects in Caribbean island countries. Launched by HE Reem Al Hashimy, Minister of State for International Cooperation, the UAE-Caribbean Renewable Energy Fund represents one of the largest-ever single investments in the region's clean energy sector, as well as a significant deepening of bilateral relationships between the UAE and Caribbean countries.
Grant funding is provided by the Abu Dhabi Fund for Development (ADFD), with the UAE Ministry of Foreign Affairs managing the initiative and Masdar, Abu Dhabi's renewable energy company, leading implementation.
The announcement, which brings UAE development assistance for renewable energy to almost $1 billion since 2013, was made on the sidelines of Abu Dhabi Sustainability Week, as part of the annual General Assembly meeting of the International Renewable Energy Agency (IRENA).
"We are honoured to open this new chapter in the growing relationship with Caribbean countries," said Minister Al Hashimy. "The two oceans between us are not the barrier they once were, and we are bringing fresh eyes and enthusiasm to each other's markets and aspirations. We're especially pleased to join forces under the UAE-Caribbean Renewable Energy Fund, which can simultaneously drive achievement of the Paris climate agreement and the Sustainable Development Goals."
For more click HERE