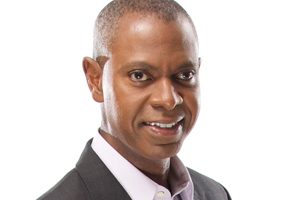 While The Group Experienced Great Accomplishments in 2016 Massy Also Faced Some Challenges.
Key Items In The 2016 Period:
• Third Party Revenue decreased 3 percent or $411 million, from
$11.9 billion to $11.5 billion. There was a 45 percent or $489
million reduction in revenue from the Energy businesses in
Colombia and Trinidad and Tobago.
• Earnings Before Finance Costs and Tax decreased by 8
percent, from $960 million in 2015 to $879 million in 2016.
The Earnings Before Interest and Tax (EBIT) margin declined
from 8 percent to 7.6 percent, with a slight decline in the
Group's gross margins, and there was an increase in the
Operating Expense margin, largely due to the reduction in
revenue.
• Selling, General and Administrative (SG&A) expenses
increased by $73 million or 3 percent, to $2.5 billion.
• Net Finance Costs decreased from $81 million to $57.5
million, largely because of the exchange gains booked at the
Parent Company.
• Interest Coverage Ratio is 8.5, based on the 2016 results.
• Earnings Per Share (EPS) was $5.10, 22 percent below 2015.
• Group Debt remained flat at $2.2 billion.
• Group Cash was $2.0 billion, compared to $1.7 billion in 2015.
• Cash Flow from operating activities was $1.3 billion in 2016.
• Debt to Debt and Equity Ratio decreased from 33 percent in
2015 to 32 percent in 2016.
• The Net Assets Per Share is $49.01.
• The Group paid $828 million in Capital Expenditure and other
investing activities in 2016 (2015: $742 million).
2016 was a year of mixed reviews. While the Group experienced great accomplishments, which signify a new future for us, Massy also faced some challenges. These challenges were as a result of multiple factors, including operating in weakened economies and vulnerable industries. Other challenges were related to growth initiatives which did not meet our expectations, but which we accept as a part of the risk of pursuing growth and diversifying our portfolio.
Financial Performance
We continue to maintain a strong Balance Sheet. This year, Total Cash improved to $2.0 billion, an increase of $350 million when compared to the prior year, as there were strong operating Cash Flows through effective Working Capital Management.
The Profit Contribution from our overseas operations strengthened in 2016, contributing 52 percent of Third Party Revenue and 51 percent of Profit before Head Office and Other Adjustments (including Costa Rica investment impairment), when compared to 49.5 percent and 39 percent respectively in 2015.
This is a reflection of the strength of our geographic diversity. Unfortunately, we faced some one-off losses from two investments and losses from two of our subsidiaries. In addition, the Effective Tax Rate in Trinidad and Tobago increased.
Together, this resulted in a 13 percent reduction in our Profit Before Tax (PBT) and 22 percent decline in Earnings Per Share (EPS).
Eliminating the one-off gains in the 4th Quarter of 2015 and the one-off losses in 2016, the Operating Profit from the subsidiaries and associates in the Group actually grew by 7 percent.
Geographic Diversification
2016 marked an important milestone in the success of the Group's efforts to diversify outside of Trinidad and Tobago.
More than 50 percent of the Group's Profit was drawn from contributions of our businesses outside of Trinidad and Tobago. The exemplary performance of our operations in those territories showed real signs of the materialisation of our vision to be a regional Force For Good.
Our foray into the Automotive and Energy & Industrial Gases sectors in Colombia have proven to be sound investments, already garnering significant and tangible returns. Our OECS-based businesses, namely St. Lucia and St. Vincent, in which we own and operate both retail and distribution arms, also recorded performance improvements for the year.
The nascent rebound of the Jamaican economy is also showing promising outcomes for our Industrial Gases and Information, Technology & Communications (ITC) businesses there.
Advancing Our Business Strategy
We made a number of significant strides in advancing our business strategy in the region, from the perspective of retail, branding and loyalty: Setting a New Standard for Retail in Guyana.
In March this year, Massy Stores launched its first supermarket in Guyana – the Group's 47th store in the region. Located in Amazonia Mall, East Bank Demerara,
the store offers 16,000 square feet of retail space, making it the largest supermarket in the country. At the close of the Financial Year (FY), the Group recorded a significant increase in the store's customer base. A second store is under construction at the East Coast Movie Towne Complex and scheduled for launch in 2017.
Strengthening Massy's Brand in the Region
We announced in 2014 that the Group undertook a rebranding exercise; however, at that time, our acquisition of Consolidated Foods Ltd. (CFL) was at a nascent stage.
Following a 2-year transition period, we undertook the rebranding of 100 percent of our St. Lucia (11) and St. Vincent (3) locations, including our first Massy Stores Gourmet and Massy Stores Mega formats.
Store Modernisation Across the Region
Massy Stores continued to modernise stores in keeping with our strategy of developing and growing our retail footprint. The Group invested approximately $60 million to refurbish 7 stores in 4 countries – 3 in Trinidad and Tobago, 2 in St. Lucia, 1 in St. Vincent and 1 in Barbados.
Notably, approximately 40 percent of our stores have been modernised over the last 3 years, with 40 percent completed in Trinidad and Tobago and 44 percent in St. Lucia.
Regionalisation of the Loyalty Programme (Massy Card)
Our vision to launch one card for cross-country mobility came to life in 2016 as we successfully consolidated 7 loyalty programmes in Barbados, Guyana, St. Lucia, St. Vincent and Trinidad and Tobago under the Massy Card Loyalty Programme. Today, there are approximately 400,000 loyalty cards in the hands of our customers.
Government Gives Green Light for the Natural Gas to Petrochemicals Plant
Several agreements and contracts were renegotiated with the current Government of the Republic of Trinidad and Tobago and the amendments were executed on August 5, 2016. Mechanical completion is scheduled for December 2018, and the plants are expected to be in commercial operation by March 2019. To date, piling has been completed, civil works are ongoing and the importation of construction material has commenced. The conditions precedent for the loan drawdown were satisfied in August 2016, and the first loan drawdown was received in September 2016. Prior to this, construction of the plants was funded by the Shareholders via equity injections.
Exemplary Performance of Massy Motors Colombia.
We experienced tremendous growth in sales of the Mazda brand in Cali, Colombia. Sales in Mazda grew 61 percent, year-on-year, to 100 cars per month, exceeding the average of 62 cars per month in the previous year. This year also was the first time in the company's history that sales exceeded 100 or more units in a given month. In addition to impressive sales in Mazda new vehicles, our Mazda workshops have been nationally recognised and awarded for their service
standards.
Expansion of the Insurance Business
The insurance operation is successfully executing its regional growth strategy and during the year, commenced operations in Cayman, St. Kitts and the British Virgin
Islands, bringing the total number of territories to 18. Further, in February 2016, we commenced the roll-out of our Bancassurance arrangement with CIBC First Caribbean. We also reopened an agency in the Bahamas and converted the Guyana agency to a branch to achieve greater market focus, brand synergies and efficiencies.
Edited from Gervase Warner President & Group Chief Executive Officer Report published in the 2016 Massy Holdings Annual Report