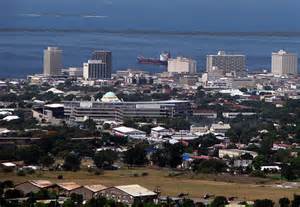 Jamaica Moves Closer To Establishing An International Financial Services Centre
Jamaica has moved a step closer to establishing an international financial services centre, with the passage of two key pieces of legislation in the Senate on Friday (January 13).
These are the General Partnership Bill, which will formalise the process for foreign partnerships looking to transact business in Jamaica and facilitate mergers and conversion of partnerships; and the Limited Partnership Bill, to facilitate commercial activities not well suited for other available business forms in Jamaica.
Leader of Government Business, Senator the Hon. Kamina Johnson Smith, who piloted the Bills, explained that they are geared at upgrading the country's partnership laws to provide a more sophisticated slate of investment vehicles, which can encourage and attract international business activity.
"Broadly, they will codify existing common law and partnerships; repeal the century-old Limited Partnership Act; establish internationally recognised business structures and more business-friendly tax structures accordingly which, together, will allow for familiarity and attractiveness of Jamaica as a place for investors to come and do business," she said.
Some significant features of the Bills are existing partnerships can now decide whether they wish to remain as they are or to convert; and partnerships are now allowed to be formed and registered as entities with separate legal personalities and partners, with options for the liability to be borne by general and limited partners and governance of the partnership.
The other Bills expected to make the financial centre a reality include an international holding companies act; a trust act; a limited liability companies act; a segregated account companies act; and a trust and corporate service providers bill.
The General Partnership Bill was passed with five amendments; while the Limited Partnership Bill, was approved without alterations.
Source: www.jis.gov.jm