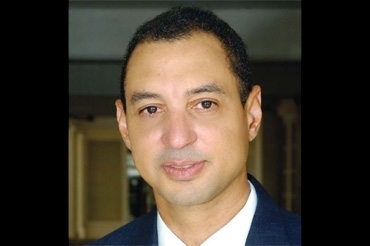 Efforts To Improve Our Global Business Relations And Increase Our Exports Is A National Priority
As the chairman of JAMPRO, I see this as a platform consistent with our primary role of matching investors with specific projects and likewise, matching buyers with our own Jamaican network of world class suppliers. This will be a forum of exchange and we welcome it!
Events such as these represent an integral process in the development of Jamaica's export chain, and we look forward to hosting traders from around the world.
JAMPRO's role in helping to make this process easier for investors.
Efforts to improve our global business relations and increase our exports is a national priority, one that has been articulated by the Economic Growth Council, and which is central to Vision 2030's goal for making Jamaica's economy prosperous.
The National Export Strategy also reinforces the priority given to exports in respect of the Government's economic growth targets, and goes further to define a goal of achieving US$2.5 bn in exports by 2020.
This target is a central part of JAMPRO's own strategic goals over the next three years, and will be achieved by increasing export-led investment; expanding export reach globally, and advocating for reductions in the barriers to trade.
It is for this reason, that during the process of developing JAMPRO's strategic plan late last year, emphasis was placed on identifying and focusing on key sectors in which Jamaica can position itself as a source of niche and ethnic products, in addition to lifestyle products that are uniquely Jamaican.
As we speak, the team is working on creating targeted promotional programmes that will drive investments in these areas, from both local and overseas investors, while defining the critical strategies that will get Jamaican products to markets across the globe.
In this vein, JAMPRO is looking forward to supporting the successful staging of the Jamaica International Expo in June this year. You may be aware that JAMPRO has for several years managed the buyer recruitment function of the biannual JMA/JEA Expo. Last year, we secured over 473 buyers to attend that event. Of these 473 buyers, 177 were international buyers from 40 countries including Malaysia & Switzerland. Of these companies, Jamaican firms to date have secured over 20 orders for exports.
In addition to this JAMPRO linked 32 Jamaican companies with counterpart businesses in Panama, Cuba, US, UK and Canada. From this distribution contracts have been signed and orders for ground provisions, sauces, teas and many more products have found a home in the global market.
JAMPRO has also been steadily working to equip local businesses prepare for the global market. Last year, staff of more than 87 businesses were trained in various elements of the exporting process, including food safety, financing options, product handling, certification requirements and packaging and labelling requirements.
Special effort is being made to encourage exporters to take advantage of existing trade agreements where preferential access, mainly through duty-free provisions are currently available.
There are nine agreements within the region alone namely the:
CARICOM European Partnership Agreement (between CARIFORUM and EU countries),
Caribbean Basin Economic Recovery Act of the United States
CARICOM/Cuba Trade Agreement
CARICOM/Costa Rica Trade Agreement
CARICOM/Dominican Republic Trade Agreement
CARICOM/Argentina Trade Agreement
CARICOM/Columbia Trade Agreement
CARICOM/Venezuela Trade Agreement
Unfortunately, Jamaican exporters are not benefitting enough from these Agreements whether through lack of knowledge that the Agreements exist, or how to access them. This information gap must be bridged, and it something that JAMPRO, working with its partners, including the JMA and the JEA, is committed to doing.
But even while we understand the importance of tapping into global markets, we must ensure that we do not overlook the opportunities that exist at home.
In 2015, Jamaica had a food import bill of US$840 mn. Cutting that bill can reduce costs and channel those funds to other parts of our economy.
I therefore applaud the efforts of the Linkages Hub Council, led by Adam Stewart, who is driving initiatives to increase farmers' access to large hotels and other entities across the country.
JAMPRO is also very central to the various initiatives focused on reducing barriers to trade, and as members of the Trade Facilitation Task Force, the agency continues to push for simpler, more transparent and cheaper avenues for both import and export. This includes the streamlining of import and export processes that could see the removal of certain licenses and permit that are currently redundant. [An example of this kind of work is in respect of JAMPRO's lobbying effort to remove the requirement of export licenses for ornamental fish (2014)].
In this regard, JAMPRO is currently working very closely with the Planning Institute of Jamaica to have funding approved for a number of reforms geared towards streamlining trade facilitation processes. I firmly believe that if we can make improvements in this area, the potential for growing exports will be unparalleled.
Closing Remarks
In concluding, the Jamaica International Expo entry is therefore timely and very necessary. It offers an opportunity to reaffirm the benefits of trade in the Jamaican economy, and to emphasize Jamaica's commitment to expanding its market share in a global marketplace while creating job opportunities and uplifting Jamaican businesses towards a more sustainable economy.
Don Wehby Group Chief Executive Officer GraceKennedy Limited
Edited text from the speech delivered at the launch of Jamaica International Expo, in his capacity as Chairman of JAMPRO.