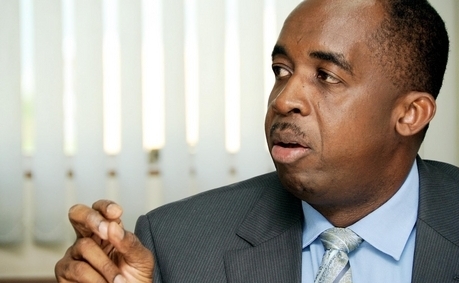 We Remain Confident And Bullish About Our Ability To Perform
"Make no little plans. They have no magic to stir men's
blood and probably themselves will not be realized. Make
big plans; aim high in hope and work, remembering that
a noble, logical diagram once recorded will never die, but
long after we are gone will be a living thing, asserting itself
with ever-growing insistency."
– Daniel Burnham
It is within the context of past achievements that we turn our focus toward the year 2020. We are concentrating on three key drivers developed to address our current and projected future context:
1. How do we keep and expand momentum in our core business?
2. How do we further expand our presence in markets outside of Jamaica?
3. How do we leverage digitization to transform our customer experience and financial performance?
Our new strategic theme is simple: NCB 2.0 by 2020: Faster | Simpler |Stronger – Setting the BAR (in the financial services industry)
But what does this mean?
FASTER: Enhanced operational efficiency affording us faster processing times
SIMPLER: The ease with which our customers do business with us and in which we operate
STRONGER: Maintenance of high levels of performance as it relates to productivity and profitability
NCB 2.0 will focus on three priorities, each driven by specific initiatives:
Building a world-class digital experience
By developing distinctive digital capabilities
Accelerating regional expansion:
By expanding in priority markets
Reinventing our core business:
By continuing to enhance sales and service excellence;
Increasing our focus on payments innovation;
Continuing to develop and engage our people;
Continuously improving the customer experience and
Optimising efficiency in all areas of our operations
Confidence In Our Future
As we advance toward 2020, we remain confident and bullish about our ability to perform even within the context of challenges. We remain committed to performance excellence as this allows us to meet and exceed our stakeholder expectations. In closing, I will take another opportunity to thank our esteemed stakeholders for their continued loyalty and support
and I thank you in advance for continuing on this journey with us.
Edited Extract From NCB Annual Report 2015/16
Patrick A. Hylton, CD
Group Managing Director