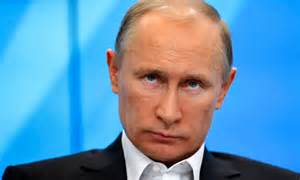 Putin's 18% VAT Stalls Uber Technologies
A law signed by Russian President Vladimir Putin in July 2016 to levy an 18 percent value-added tax on electronic goods and services provided by mostly United States based global internet giants' starting in 2017 has begun to bite.
Among the many global internet giants impacted including Apple, Alphabet, Google, Microsoft and Netflix is Uber Technologies Inc. which has asked its Russian drivers to temporarily bear the load of the new tax charge.
The Russian drivers have however decided to quit avoiding paperwork and taxing filings.