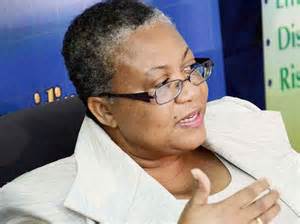 We Must Be Twice As Good And Our Companies Must Be Able To Compete With The Best International Companies.
General Manager of the Jamaica Stock Exchange Marlene Street Forrest is of the view that while as a country our macro and indeed our micro economic conditions have improved we are still a fragile country competing amongst global giants.
In order to survive she said, we must be twice as good and our companies must be able to compete with the best international companies.
It is therefore imperative that our compasses move to that of living the best practices.
She made the comments while giving the welcome address at the recently held JSE Best Practices Awards 2015 at the Jamaica Pegasus Hotel on Wednesday, December 7, 2016.