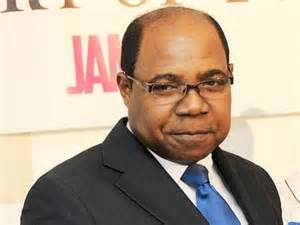 The Country Should Not Lose Sight Of Its Most Important And Iconic Asset – Its People.
The sector has been built "on the altar of inclusiveness," and should never be perceived as being controlled by a special few. The country should not lose sight of its most important and iconic asset – its people. As the Minister of Tourism, I want to say in the clearest language imaginable, that this industry is for the people and has been built by the people. Our most reliable form of advertisement is from the interaction our people have with the visitors and in ensuring that their stay here in Jamaica is both exciting and memorable.
Many bonds and friendships have been developed over the years between ordinary Jamaicans and their overseas guests, no amount of money can buy that kind of marketing. A lot of the people who you see walking on the beach or are here having a good time are repeat visitors. They are back because of the wonderful experience and the wonderful people they have met. These people will go back and spread the word about Jamaica, so their friends can also come down for visits.
I am aware of the perception in some quarters that only a selected few benefit from the industry and at the expense of the small man. This is a notion that I want to dispel and in a hurry. Tourism is the one sector that consistently demonstrates a level of profitability and dependability for our people. It is the one sector that consistently grows and which employs thousands of people, directly and indirectly.
I made it clear in all the discussions and consultative meetings with stakeholders that the wellbeing of the staff is paramount and non-negotiable. The staff is the most important ingredient in the mix of things. If they are not happy, the guests will not be properly served and the systems will eventually break down. We have to do everything to ensure that morale remains high and people are made to feel that what they do is important.
As the country prepares for the much anticipated winter tourist season, it is important that everyone feels that sense of kinship where the interest of Jamaica will command a pride of place in all our collective hearts. We have to ensure that we keep our focus and where we all remain on the same page.
There is a lot at stake and we can't afford for tourism to fail.
Minister of Tourism, Hon. Edmund Bartlett, as he toured a number of resorts in Ocho Rios and Montego Bay on December 9 2016 to meet specifically with workers ahead of the start of the winter tourist season.