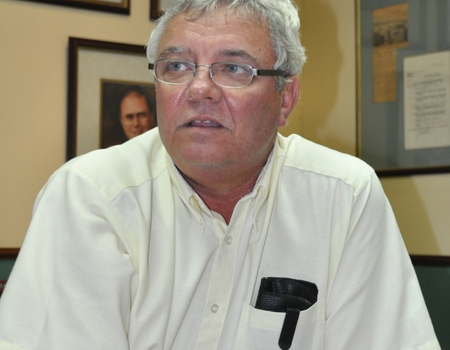 Mr. Richard Cozier CEO & Managing Director, Banks Holdings Limited
| | | | | | | | |
| --- | --- | --- | --- | --- | --- | --- | --- |
| | 2016 Businessuite Top Barbados CEO  |   |   |   |   |   |   |
|   | % change in PAT 2015 ( '000) |   |   |   |   |   |   |
| 2016 Rank | CEO  | Company | 2015 Profits        (BB$'000) | 2015 Profits        (US$'000) | 2014 Profits        (BB$'000) | 2014 Profits        (US$'000) | % change |
| 1 | Richard Cozier | Banks Holdings Limited | 24,075 | 12,038 | $12,418 | $6,272 | 91.93% |
As Chief Executive Officer (CEO) of the largest beverage conglomerate in Barbados, Richard Cozier keeps a close eye on all developments in the manufacturing sector and uses his keen analytical skills to assess changes, particularly in the local and regional beverage market.
A Fellow of the Institute of Chartered Accountants of Barbados (ICAB) he has worked in several key managerial positions within the BHL group of companies. Mr. Cozier joined the staff at Banks (B'dos) Breweries Ltd. in 1979 as an Accountant. He was appointed Chief Accountant in 1985 and six years later, General Manager of another BHL subsidiary, the Barbados Bottling Company (BBC). His dedication and commitment was further rewarded in 1999, when he was appointed Managing Director and CEO of the BHL Group comprising Banks (B'dos) Breweries, Barbados Dairy Industries Ltd. (PINEHILL Dairy), The Barbados Bottling Company Ltd. and Banks Distribution Ltd.
Intent on providing shareholders with handsome returns, he has been a lead architect in the evolution of BHL, having played a key role in the developing the offer for the purchase of BBC and the subsequent creation of Banks Distribution Ltd., (formerly B&B Distribution). He was also heavily involved in the acquisition of Barbados Dairy Industries Ltd. (PINEHILL Dairy) and supervised the relocation of the BBC from Roebuck Street to Newton, Christ Church. He went on to conceptualize and spearhead changes in packaging and flavors which helped BBC brands recapture the top spot in the local market. The commissioning of the state-of-the-art Banks (Barbados) Breweries Ltd. plant at Newton, which is most technologically advanced Brewing facility in the Caribbean, is yet another of the innovations which Richard Cozier has spearheaded for BHL.
In addition to his functions as BHL CEO, Mr. Cozier is also past president of the Caribbean Breweries Association, which represents the interests of all regional breweries. He served for two terms as President of the Barbados Manufacturers Association (BMA) and presided over the expansion of the highly successful 100% Bajan campaign. He is a current member of the Master Brewers Association of the Americas, the International Society of Beverage Technologists, the Barbados Stock Exchange, the Board of Trustees of BIMAP as well as The Barbados Private Sector Agency.
Away from the office and Board Room, Mr. Cozier relaxes by playing golf and spending time with his family whom he credits with supporting his career and helping him to achieve a balance in life.
Banks Holdings Limited (BHL), established in 1991, is Barbados' largest beverage conglomerate. Our subsidiaries comprise award-winning beverage manufacturers Banks (Barbados) Breweries Ltd., Barbados Bottling Co. Ltd. and Barbados Dairy Industries Ltd., the island's lone Dairy, as well as Banks Distribution Ltd., a distribution firm. Our beverage manufacturing companies have enjoyed over 140 years in the business combined and jointly account for a significant percentage of the alcoholic, non-alcoholic and carbonated beverage offerings in the Caribbean region.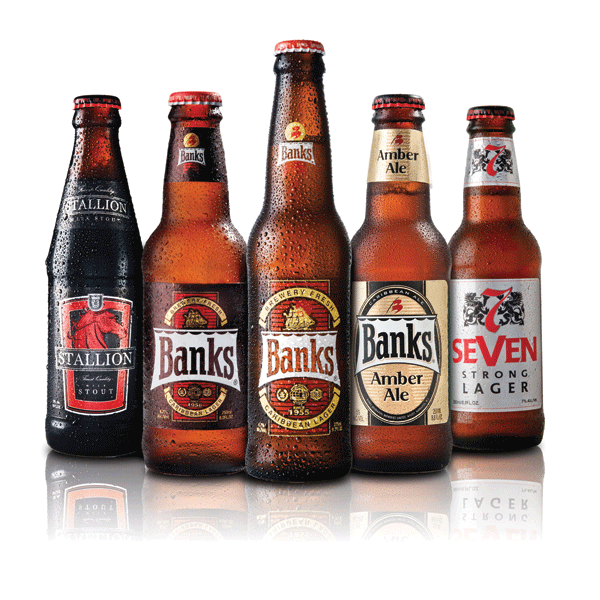 BHL beverages include leading international brands produced under license such as Coca-Cola, Sprite and Guinness; local originals like FRUTEE and TIGER MALT; PINEHILL juices and milks; and our signature product Banks Beer, Barbados' best loved lager.
Across the manufacturing and distribution sectors, BHL has earned a reputation for our commitment to excellence and quality operations, achieved through maintaining a talented workforce, embracing international standards, employing creative management strategies, and cultivating Barbadian innovation.
Source company website www.thebhlgroup.com