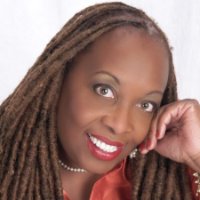 The Nine P's of Personal Branding
Multiple streams of income….inventive 21st century thinking….career resilience…ongoing economic shifts are causing women around the globe, especially in the Caribbean, to reconsider the prospects of becoming a ShePreneur on some scale. Creating multiple streams of income can help you save for retirement, weather job loss or a bout with a health crisis. Financial experts suggest that the average person needs more than $500,000 dollars stashed away for retirement in order to live in comfort and worry free.
Job insecurity, unexpected downsizing in both the corporate and governmental sectors are reason enough for every woman to think about creating a small business, even if she opts to maintain a day job. Mind you, a business can be home-based or in a traditional storefront, the quality of the product or service is far more important than location. So do not allow the lack of mounds of start-up capital keep you from proactively working to craft your financial future by starting a business.
If you are still grappling, attempting to conceive a business idea, focus on your personal strengths, identify those activities and tasks that you enjoy and are knowledgeable about, and determine product or service gaps in the marketplace that your business can fill. Each of us at birth is divinely gifted with some talent that can be transformed into a profitable enterprise. A scan of the marketplace illustrates that it is not always about creating a new product, but moreover reshaping them to reflect your unique style and personal brand.
Take Jamaicans, Lorlett Hudson, member of the Courvoisier-Future 500 UK Top Talents;  and Yvonne Witter Ampod, the winner of the 2009 Southwark Business Woman of the Year-Services to Enterprise Development Award; both transforming the business landscape for women in London.
Lorlett Hudon, used her love of Jamaican proverbs to create a line of affirmation cards centered on personal productivity and aspirations selling over 10,000; she also formed a coaching and human development organization, aptly called One Hand Cant Clap. Yvonne Ampod is a highly sought after business consultant offering training and management development services.
Yvonne Ampod shares, "Ampod Business Consulting and Training has built up experience and expertise supporting women into business through targeting and transforming the particular experiences that women face. We developed Enterprise4Women, aimed at women with aspiring ideas and aspirations. Women often need their own space in which to share their experiences and acknowledge areas for development. Our program of support for women ensures that they have childcare provision and that the course is tailored to the needs of the women present.  We incorporate soft skills, self confidence and self esteem into our program delivery to support women in their entrepreneurial development goals."
Just as women spend time and energy defining their own personal fashion style, our entrepreneurial brilliance is linked to creating a personal brand, and these nine P's can help you discover and define your brand, as well as reflect your unique style in both the boardroom and ballroom.
Passion – through introspection determine what things bring you excitement and joy; herein lies clues to possible businesses for you to start, remember pass – i-on; that's passion;
Promise – once you determine the business pathway, make a commitment to give your best, first to yourself and always to your customers;
Planning – commit to paper a strategy for starting and growing your business, commit your vision to paper by establishing your business goals;
Positioning- align your business or service strategically in the marketplace by forming partnerships and joining networks that can support achievement of your business goals;
Promotion – market your business; social networking has become an essential business strategy; web and other new media are tools that allow businesswomen to promote their businesses with minimal cost;
Proactive- constantly observe the marketplace and seek to recognize potential opportunities, shift with change instead of fighting  it; strive to be a trend setter in the marketplace; remember be distinct or become extinct;
Prioritizing- implement your business ideas based upon a strategy to ensure you do not get overwhelmed or become ineffective;
Practice- vow to be a life long learner, examine trends and infuse new ideas into your business;
Persistence – fully commit or quit; remember business as does life ebbs and flows, do not let a setback compel you to just quit; stay focused on your vision.
Every woman is filled with entrepreneurial brilliance, the question is will you choose to honor and release yours. BM
Dr. Anita Davis-DeFoe Shares Tips to Unleash Your Entrepreneurial Brilliance