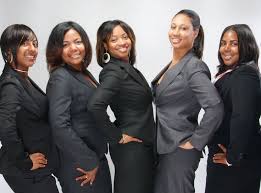 Amazon's Kindle Fire: Designed with Women in Mind?
Is the SHEeconomy impacting the design and marketing of products? According to demographic analysis by comScore of tablet audiences in the United States (US), in the 3 month average ending June 2012, the Kindle Fire saw their audience skew distinctly female with 56.6% of its audience base represented by females. So with a plethora of tablets currently on the market, why has the Kindle Fire found favour with women in particular?
The 'why' behind this finding is not addressed but it could have something to do with Amazon itself, being first and foremost a reading and shopping site, skews more to women, as we have also seen with its earlier Kindle E-Reader products. It's also a funny coincidence that Amazon promotes the products with a woman's hand (pictured).
Additionally, there are other features that would make it particularly enticing to women. At a mere 14.6 ounces or 413 grams, the 7 inch display is designed to travel with you wherever you go. It is small enough to fit inside a woman's purse and light enough to hold in just one hand. The Kindle Fire is perfect for browsing, playing, reading and shopping, all on the go.
Another part of the appeal may be its children-friendly options. The Kindle Fire is great not only for parents but for children as well – a feature that is sure to attract women more than it would men.  With the touch of the display, users can access over 1000 beautifully-illustrated children's books, including favorites like Brown Bear, Curious George, Dr Seuss and Circus Ship. The device also has parental controls which allow parents to protect their children with new, easy-to-use parental controls. This allows for the adding of passwords in the settings menu to restrict access to web browsing, content purchasing or the Kindle Fire content libraries.
Of course the Fire is loaded with options for the business-oriented woman. Users can stay in touch using the built-in email app that gets webmail (Gmail, Yahoo!, Hotmail, AOL etc.) into a single inbox. Users can also import their messages and contact lists from other email accounts. Additional email apps are available in the Amazon Appstore for Android.
Kindle also makes it easy for the on-the-go mother or mother/entrepreneur to take her documents. Documents can be emailed to the device – including Word, PDF and more – directly to the Kindle to be read anytime, anywhere. You can also send documents to your Kindle using the Send to Kindle feature.
Dr Anita Davis-DeFoe, an international Leadership and Organization Development solutionist commented, "I am extremely pleased with my Kindle Fire as I am able to conduct my business whether I am working in the US or the Caribbean. I have access to books in my library, and I can email and browse when needed without traveling with my laptop or netbook. I used downloaded music as part of an International Women's Day presentation in Barbados a few months ago; sent a report to a client in Minnesota while in the Caribbean, and relaxed while traveling viewing my movies; all of this harnessing the power of the Kindle Fire. Orders are currently being taken for the Kindle Fire High Definition (HD) which will be available in a few weeks, so I look forward to exploring its capabilities as I appreciate the convenience the Kindle provides."
For the tech-savy woman who can appreciate what's under the hardware, the Kindle Fire offers the revolutionary Whispersync. Whispersync technology automatically syncs the user's library, last page read, bookmarks, notes, and highlights across various devices such as a smartphone, or a PC with the Kindle app. Also of note in the technology department is the Fire's ultra-fast web browser – Amazon Silk. Amazon Silk is a revolutionary, cloud-accelerated browser that uses a "split browser" architecture to leverage the computing speed and power of the Amazon Web Cloud Services.
Additional features that are sure to entice, whether male or female include: its fast dual core processor, free cloud storage, access to millions of books in Kindle book store, access to thousands of free apps and games, a stunning color touchscreen that delivers 16 million colors in high resolution, and a state-of-the art display that is 20 times stiffer and 30 times harder than plastic, making it extra durable and resistant to accidental bumps and scratches.
The Kindle Fire can be purchased directly from the Amazon website or the Best Buy website for $US199. Both sites also accept Visa and MasterCard credit cards with a Jamaican billing address. It is also available locally from Royale Computers for $32, 702; Watts New for $34, 891.75 and Innovative Superstore Limited for $36, 341.00, all inclusive of tax.